Nick Takes NYC To Talk About 'Boy Band'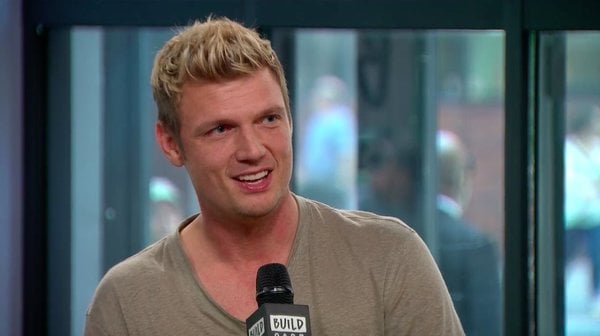 Nick was off of the Axis Theatre stage in Las Vegas less than 24 hours before heading to New York City, the city of dreams, to promote Boy Band, a show that will launch the dreams of 5 very lucky young men.
The morning began at Sirius radio, where Nick not only chatted with Wake Up With Taylor, but also surprised Sirius XM Volume Channel 106's Lori Majewski with his appearance and hit Mad Dog Sports Radio to talk Boy Band, favorite Backstreet Boys (and NSYNC) songs, and "audition" to radio personalities to see who would make the cut in a boyband.
After filming a segment for Live With Kelly and Ryan that will air on July 3rd, Nick ran over to BUILD studio for a live streamed, very interesting interview that you can watch below!
Catch Nick tomorrow morning on Good Morning America before he heads back to Las Vegas for the last week of Backstreet Boys' Larger Than Life shows until November. Also, don't forget to tune into (or set your DVRs) the second episode of Boy Band on Thursday and see who will move on to snag a spot in the newest vocal group (and discuss in the forum)!
What was your favorite part of the interviews?