Nick Talks 'Boy Band', Backstreet, and Baby on Live With Kelly And Ryan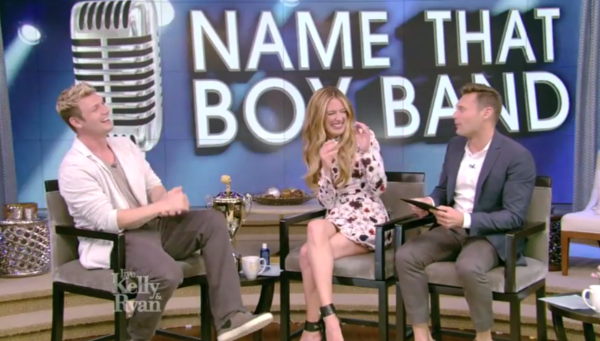 Nick might not be back on the Axis stage in Vegas with the Backstreet Boys until November, but it doesn't mean that he has any time off (of course).
Along with dates on the 'Smooth Tour' with BSB and Florida Georgia Line, Nick will still be appearing weekly as architect and mentor on Boy Band, the new ABC series striving to create the next big boyband. If you've missed the first two episodes, settle in and catch up here.
Nick stopped by to chat with Cat Deeley (filling in for Kelly Ripa) and Ryan Seacrest on LIVE With Kelly and Ryan on his hopes for the show's future, Backstreet history, his son Odin and other boybands. The threesome ended the interview by playing a game called "Name That Boy Band" that you definitely do not want to miss!
Watch the appearance below then tune in to watch Boy Band on Thursdays at 8/7c.
Reminder: Starting July 13th, Boy Band will be LIVE and America will get to vote who is in and who is out. Stay tuned for details!
Almost have the @backstreetboys choreo mastered. Thx @nickcarter for teaching me how to body roll like an old pro pic.twitter.com/PzGxV9AwQX

— Ryan Seacrest (@RyanSeacrest) July 3, 2017