Boy Band: Soundtrack Songs And Double Elimination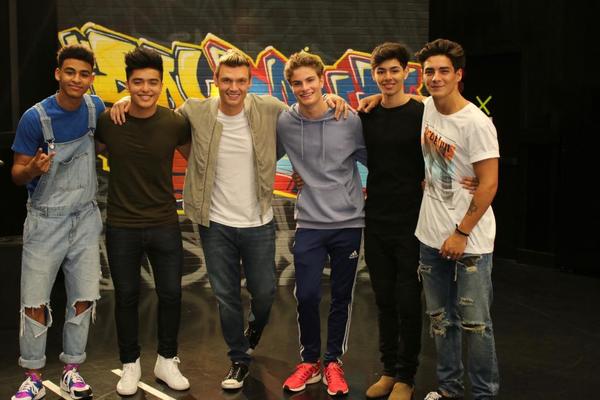 Week 6 of Boy Band is upon us and as the stakes get higher, the cuts get harder. This week is no exception as NONE of the groups are safe and TWO of the boyband hopefuls will be going home. Live voting and America's input are now more important than ever.
The contestants have been all over social media this week during rehearsals with each group performing a different song from some of the greatest movies of our time. We can't wait to hear them live on Thursday!
This week's groups are:
Leveled - Andrew Bloom, J-Hype, Michael Conor, and Cam Jackson
Undivided - Andrew Butcher, Jaden Gray, Devin Hayes, and Drew Hayes
All In - Sergio Calderon, Mikey Jimenez, Chance Perez, Brady Tutton, and Marcus Pendleton
It also looks like the groups may be getting a little one-on-one time with the architects. Who better to give advice than a veteran boybander himself? You're in luck, All In.
After Thursday's show, Nick will be rejoining his own boyband in Minnesota for the Backstreet Boys' second Smooth tour date with Florida Georgia Line, Chris Lane, and Nelly on Saturday.
Let us know which group your most excited to see perform in the comments then watch LIVE on Thursday at 8/7c!