Boy Band: Break Up Week + Semi Finals Details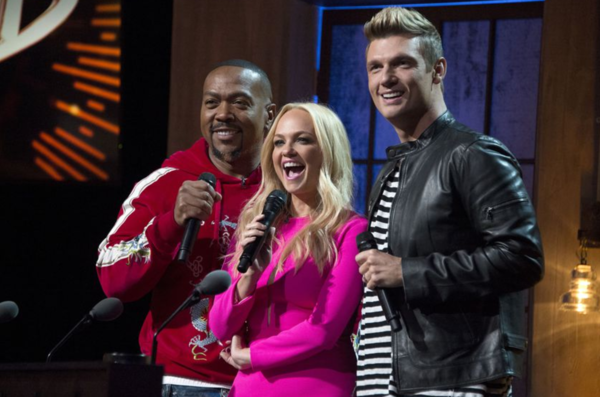 Awake! New Wave! Relentless! The new groups are here and ready to go all the way LIVE! #BoyBand pic.twitter.com/LFm4TwaGuW

— Boy Band (@BoyBandABC) August 2, 2017
After an emotional double elimination last week, Week 7 of Boy Band is only going to get harder as another talented artist will be going home. It's only appropriate that this week's theme is Break Up Songs, right?
As you can see in the video above, groups are broken down into 3 and 4 members this week as we get closer to voting for the ultimate boyband! The groups are as follows:
Relentless (Performing Kelly Clarkson's "Since You Been Gone"): Michael, Andrew, Brady, and Jaden
Awake (Performing David Guetta's "Without You"): Drew, Devin, and Chance
New Wave (Performing Nick Jonas' "Jealous"): Sergio, Marcus, J-Hype, and Mikey
As the weeks go on, the performances keep getting better and this week should be promising. Comment below with your predictions about which group will really rock the stage and gain safety this week!
As we mentioned, after tomorrow's episode, there's only 3 left. MARK YOUR CALENDARS - the semi-finals episode will air August 17th with the last 8 contestants performing solo songs and voting will be open until Friday night (August 18th). That means you can vote live too, West Coast!
What will Nick be up to after his architect run ends? Check out his interview with ABC News Radio Online about the busy year ahead for the Backstreet Boys and keep up with all the latest here and the FC!