Backstreet Celebrates 20 Years Since First U.S. Album Release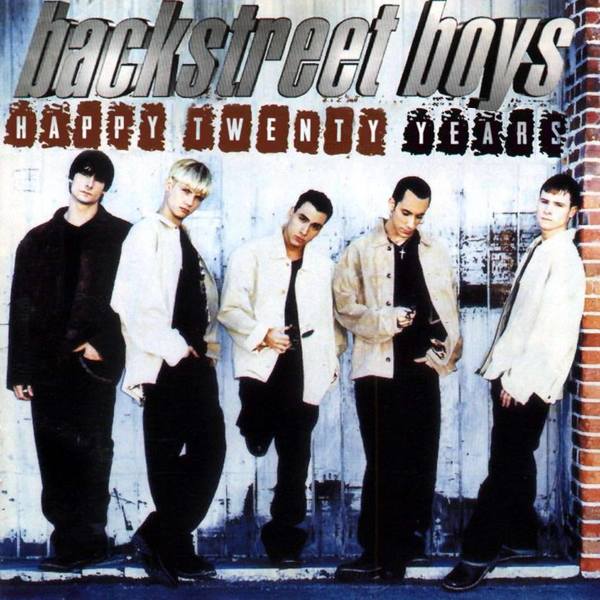 It seem like just yesterday "Quit Playing Games (With My Heart)" was climbing the Billboard charts as a new single and the Backstreet Boys were winning their first VMA for "Everybody (Backstreet's Back)".
The truth of the matter is that Backstreet's Back and Backstreet Boys, the group's self-titled U.S. debut album were both released 20 years ago this past weekend. Can you believe it?
These two albums solidified the Boys' fame worldwide and gave them place in pop culture history, preceding the release of Millennium, which would ultimately make them the greatest selling boyband of all time.
"Boy bands give people the right to be able to choose who their favorites are and who they can relate to. Everyone can find someone that they can call their own," Nick told CNN in a recent interview, just ahead of the Boys' appearance in the network's documentary, The Nineties. The show will air this Sunday, August 20th at 9/8c.
It wasn't just the fact that these then-boys were in a boyband that launched them into superstardom, but the people that they were lucky enough to begin working with on the first two albums.
Does Max Martin ring a bell?
"There's so many things that need to come together and create that magic, and I think Max was able to see that. We had something special that was really starting to come into its own -- we had started to really craft our vocals as a harmony group, and then whenever we did it, it was something that the producers fell in love with and felt like they could really use," Nick recalled in an interview about their first releases in a group interview with Billboard. "I think the peak was the Millenium era, but without [Backstreet's Back], we wouldn't have a career [in the U.S]. I think we came out pretty hard with breaking the mold of a boy band at the time."
Nick celebrated with his bandmates by performing songs from the Backstreet Boys album and more to a sold out crowd at Wrigley Field in Chicago on the Smooth Tour with Nelly, Florida Georgia Line and Chris Lane. Watch a pre-show interview here.
What's your favorite song from either of these albums?