Boy Band: Everything You Need To Know About This Week's Semi Finals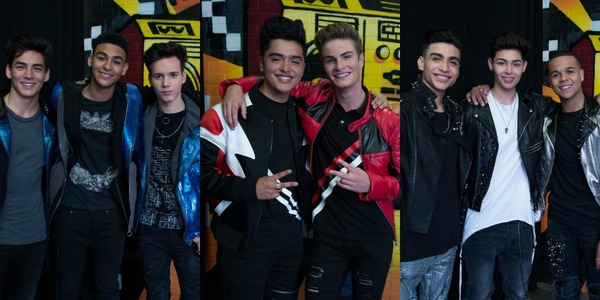 Boy Band, with the help of the seasoned architects and America's vote, has narrowed down the pool of young men hoping to earn a spot in the next great boyband from 30 to 8 – and now, it's solely up to the viewers at home.
In the past few weeks, the live shows have showcased the boys performing in groups, challenging them to work with different people each week and find a perfect harmony – both literally and figuratively. There's been good, there's been bad, and there's been a whole lot of emotions as journeys ended for potential boybanders who were sent home.
Now, the semi-finals are here! The stakes are high and everything depends on America's vote. Here's what's going to happen:
The eight young men left will perform solo for the first time this season since their auditions.
EVERYONE will get a chance to vote. Voting will open up at the end of the show (online and text) and remain open until Friday, August 18th at 11:59PM PST.
The final five will be announced next week during the finale (August 24th) and will perform their first single, "Eyes Closed", for the first time together as well as be rewarded a contract with Hollywood Records
While all of the remaining competitors have shown tremendous talent throughout the show's run, there's only room for five in the boyband. Take a look at the remaining eight, watch past performances, and tell us who you will be voting for in the comments below!
Brady Tutton
Age: 15
Location: Wisconsin
Twitter Handle: @bradytut
Chance Perez
Age: 19
Location: California
Twitter Handle: @ItsChancePerez
Drew Ramos
Age: 19
Location: New York
Twitter Handle: @DrewRamosNYC
Jaden Gray
Age: 16
Location: California
Twitter Handle: @RealJadenGray
Marcus Pendleton
Age: 16
Location: Tennessee
Twitter Handle: @K_marzzz_
Michael Conor
Age: 17
Location: Ohio
Twitter Handle: @michaelbmoc
Mikey Jimenez
Age: 17
Location: California
Twitter Handle: @RealMKY
Sergio Calderon, Jr.
Age: 16
Location: California
Twitter Handle: @sjrcalderon