BSB + FGL Team Up For 'CMT Crossroads' - Airing August 30th!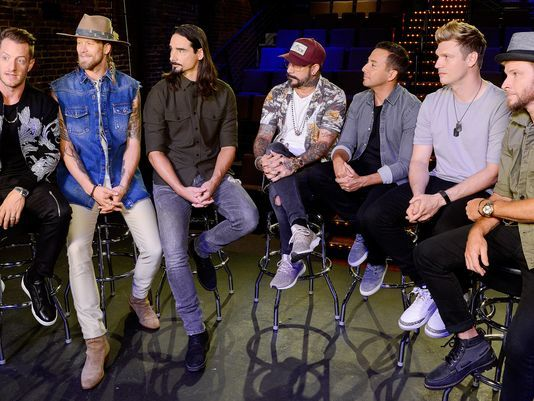 By now, you've probably heard "God, Your Mama, and Me", the Backstreet Boys + Florida Georgia Line collaboration that has hit #1 on the country radio charts. More than a few lucky fans got the chance to see the two mega groups on tour this Summer in Boston, Chicago, or Minneapolis.
For those of you that missed it (or want more BSB + FGL), you're in luck. The Boys filmed CMT Crossroads earlier this month with the country duo and it will finally air this Wednesday, August 30th at 10/9c on CMT!
The show will feature the two groups performing each other's songs (eight of them to be exact) with interviews with the boys in between. Believe us when we say, you do NOT want to miss the Boys' joining in on "H.O.L.Y." or Nick's stellar twangy vocals during "Cruise".
"It's the best closing song of any show, I'm telling you," Nick told The Tennessean. We'll let you be the judge.
For now, check out the sneak peeks and interviews below!