SALE: Get Your Nick Merch This Weekend!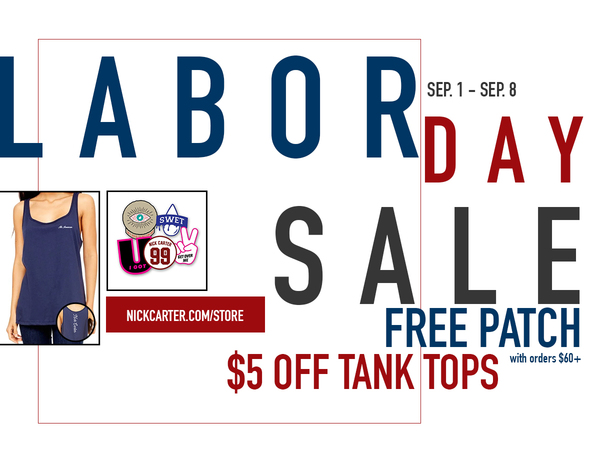 If you've had your eye on some of the Nick Carter items in the online store, this weekend is the time to go shopping!
Here's what you need to know about the Labor Day weekend sale:
- Sale is running now through September 8th
- $5 off the All American tank tops (that would go great with your new Swet pants)
- Receive a free patch on all orders over $60
- No code required - discount / free items will be automatically applied
We can't think of a better way to start your month than by treating yourself!
Temperatures are also dropping just in time for you guys to get your Nick Swet pants and water bottles - which have started shipping. Don't forget to post pics in the FC when you get them. We can't wait to see how you look in them!
What's YOUR favorite merch item? Leave your recommendations for other fans in the comments.