Everything You Need To Know About Walker Stalker Atlanta This Weekend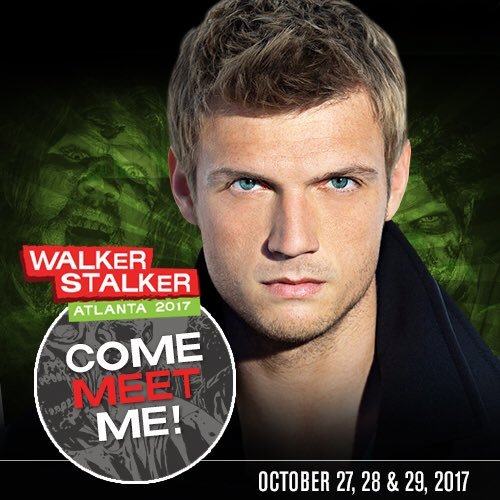 Walker Stalker Con in Atlanta is quickly approaching and so many of you have already started traveling, from near and [very] far, to Georgia! To make your weekend a little easier, we've put together a few tips in this post to make the most out of your experience the best possible.
Nick will be attending the convention two days (Friday until 6pm EST and Saturday). You will definitely want to get your tickets ahead of time if you have not already.
Convention hours are Friday 3p-8p, Saturday 10:30a-7p, and Sunday 10:30a-5p. VIP ticket holders will be let in an hour prior.
PHOTO OPS:

The photo op times are as follows: Friday @ 4:30p EST and Saturday beginning @ 5:40p
All times are subject to change and are non-refundable
Two adults can share a photo op (same photo), but there must be one photo ticket purchased per two adults
You can purchase multiple photo ops if you would like multiple photos
Purchase photo ops here

Selfies and Autographs will be available for purchase at Nick's table – CASH ONLY!
If you are driving, parking info can be found here
Concessions are available at the venue, but you are allowed to bring your own snacks / water
ARRIVE EARLY!! This convention is extremely popular and one of the largest in the US. Expect crowds getting in.
For those of you attending QTOPIA on Friday, the venues are nearly an hour apart and Atlanta is a very busy city. Make sure you plan accordingly. Uber or Lyft is your best travel option if you are not driving.
Most of all, have fun! We can't wait to see your photos, hear your stories and share in your excitement.
Have more tips? Leave them in the comments.
UPDATE: Nick will not be attending Walker Stalker on Sunday. All purchased photo ops may be used for Saturday.