Oh Baby! A Little One Is On The Way For The Carter Family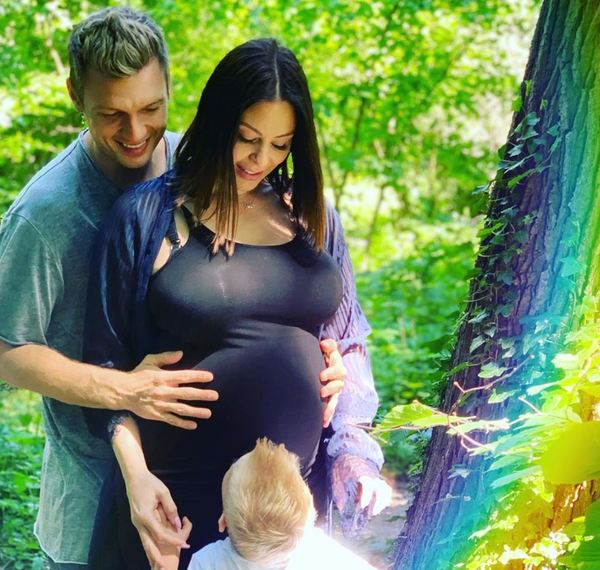 It seems like just yesterday that Nick and Lauren announced that
they were expecting a baby boy on Dancing With The Stars
, but nearly 4 years later (!!), they've announced that they will once again be blessed with another child later this year.
"Thank you God for the greatest gift we could ever ask for," Nick wrote on his Instagram post on Friday alongside a photo of his (for now) family of three. He ended the sentence with a rainbow along with a rainbow filter on the photo, which signifies not only a brighter time, but acknowledging their loss at the end of last year and their angel baby.
"I've always had a love for family. And then obviously, things kind of happened for me in my life. And now that I have Odin, words can't explain how happy I am right now and how much more invigorated I am. I realize how blessed I am to have him, my wife, to have my group," Nick told People back in November.

We couldn't be more excited for the Carter family as they celebrate their impending arrival! Leave your warm wishes in the comments below.