It's A Girl! Nick And Lauren Welcome New Baby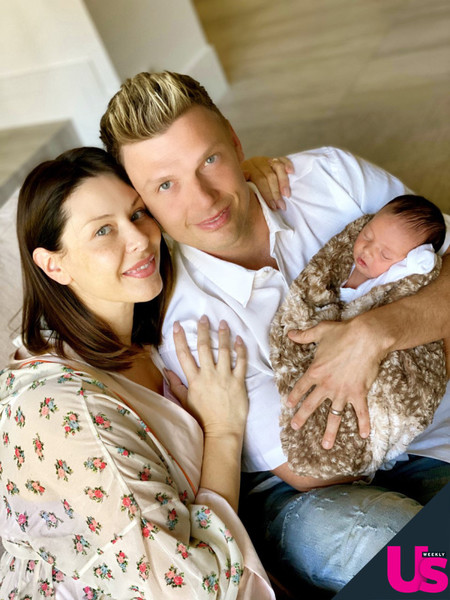 Nick started out the year with a #1 album, a Grammy nomination, an incredibly successful residency on the Las Vegas strip and a primarily sold out world tour with the Backstreet Boys, but he's ending the year with something even better - "the greatest gift" - a 7lb 1oz baby girl!
The Carters welcomed Saoirse Reign Carter into the world on October 2nd at Southern Hills Hopsital in Las Vegas. Following the first glimpse of the new bundle in US Weekly alongside her proud parents, Nick took to Twitter to give a little backstory about choosing his daughter's name.
"When we were on tour in Europe with the Backstreet Boys, Song Of The Sea was Odin's bedtime movie and lullaby. We were inspired to name [Saoirse] because of this movie," he tweeted on Wednesday, adding that because of this, big brother Odin was already familiar with the name.
But Baby Saoirse isn't the only girl Nick is gushing about.
"To my incredibly strong wife...For 2 years I watched you endure some of the hardest things a husband could ever witness. Going through the ups and downs of pregnancy all in the hopes that just maybe, with a little help from up above, we would get to this point," he posted on Instagram, along with a photo of the couple, just after his daughter's arrival. "You are a true warrior and I love you."
Saoirse makes Nick the first Backstreet Boy with a son and a daughter as he joins bandmate AJ McLean in being the only ones to have girls.
We can't wait to see more of this new family of four very soon, but for now, check out the beautiful footage of the Carters journey to becoming Saoirse's parents, shared exclusively with Entertainment Tonight.