'The After Party' Brings The Party Back To Vegas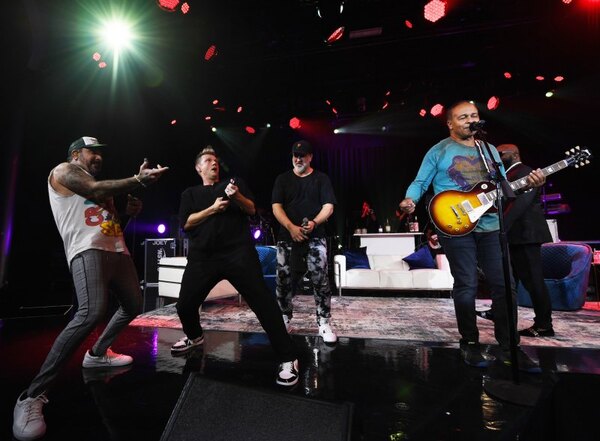 "The second we stepped on that stage the audience was electrifying. You could just feel everything we have been through as a society melt away in that moment. The diversity in the crowd and on stage brought together by the love of our music reminded me of one simple thing. That people want to come together and just have a good time. And that's what the afterparty was all about."
That's what Nick Carter told
US Weekly
following a wildly successful four night run of The After Party, a show comprised of Nick, AJ McLean, Wanya Morris and Joey Fatone performing songs from each other's groups as well as covering other hits.
Performing to sold out crowds at The Venetian in Las Vegas every night, the band members also welcomed guest performers onstage, including Luis Fonzi, Shawn Stockman, Bobby Brown, and Ray Parker Jr. Social media blew up every night with audience members sharing clips of performances no one expected, unscripted conversations no one could have imagined, and a great time had by all!
Check out Nick's instagram highlight for moments you might have missed and keep an eye out for more collaborations in the future!
Photo: Denise Truscello